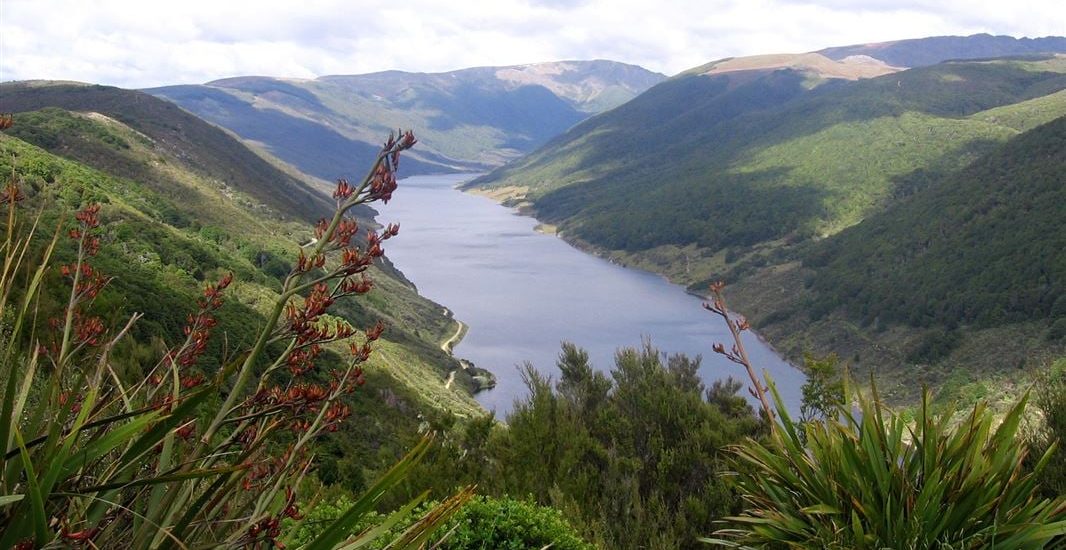 Creating Lasting Memories
Bob Campbell & Jess Ward lived together in Golden Bay for 49 years. They started out in Onekaka and then lived the rest of the time up Cobb Valley Road on their land. 9 years of which were in a rickety, drafty old cottage while they built their house when their children were small.
The fact that he was cared for at home and not at Golden Bay or Nelson Hospital meant a lot to the family. Bob had been in hospital previously and said he was "dying to come home" the whole time. Bob had commented to Jess how he could tell she didn't really want to be there visiting him there either. When Bob had been diagnosed with prostate cancer, Jess remembers,
"He was always a big, strong fellow and it was awful to see how the illness robbed him of all his strength. He accepted his diagnosis pretty well and it went as well as it could, in great measure because of the hospice service. Having the palliative care team involved made it so much easier for us novices who aren't used to dealing with illness much."
Bob died in October 2022 in his home. Jess says that the palliative care services they received from the District Nurses from the Golden Bay Community Health team were very good. As is often the case, Jess didn't know that in rural areas in the Nelson Tasman Region, Nelson Tasman Hospice works with the district nursing teams to make specialist palliative care accessible in everyone's homes.
The equipment volunteer for Golden Bay, John, delivered a hospital bed. He set it up in the living room so Bob could watch "The Chase" as well as enjoy the views over the land he had loved for 42 years. Jess said it was good having him where everything was going on. He was part of everyday life and she enjoyed having his company. The district nurses came every second day and Jess says they were a great encouragement.
Bob & Jess have 14 grandchildren and 12 great-grandchildren. Being at home meant that their granddaughter could show Bob the dress she was going to wear to a family wedding, the day before Bob died. The big family could come and go over the time he was at home. One of their daughters was staying there the night he died and was able to support Jess.
At 81, Jess lives a peaceful life in her beautiful surroundings with frequent visits from the local birdlife but is still adjusting to life without Bob. She takes the dogs for a walk every day along the path where the family is planning to strew Bob's ashes. She sits in the weak winter sun on her deck remembering,
"Even though your partner has been given a life sentence, if you like, and you have difficulty coping with that – the hardest part for me was after he died. It's not just that I miss him badly, but because how much of your life was being directed to this other person and all of a sudden there's just you, you know. Do you cook yourself tea or what?"
Hospice care doesn't end abruptly when your loved one dies. Specialist palliative care is a holistic approach to care. This not only focuses on physical symptoms but also supports patients and their whānau with the social, emotional, and spiritual impact of their illness. Bereavement services offered by Nelson Tasman Hospice include a bereavement coordinator, pastoral and spiritual coordinator, and volunteers. Bereavement support can offer short-term specialist care with referrals made to other community agencies if longer-term support is required.
In Golden Bay, bereavement support is offered by the Nelson Tasman Hospice bereavement support coordinator, Sharon Beuke. She contacts the families on hospice service via telephone, meets them in Golden Bay if required and has run bereavement support groups in Golden Bay when needed. This ensures no matter where you live, you will feel supported by hospice when you need it.