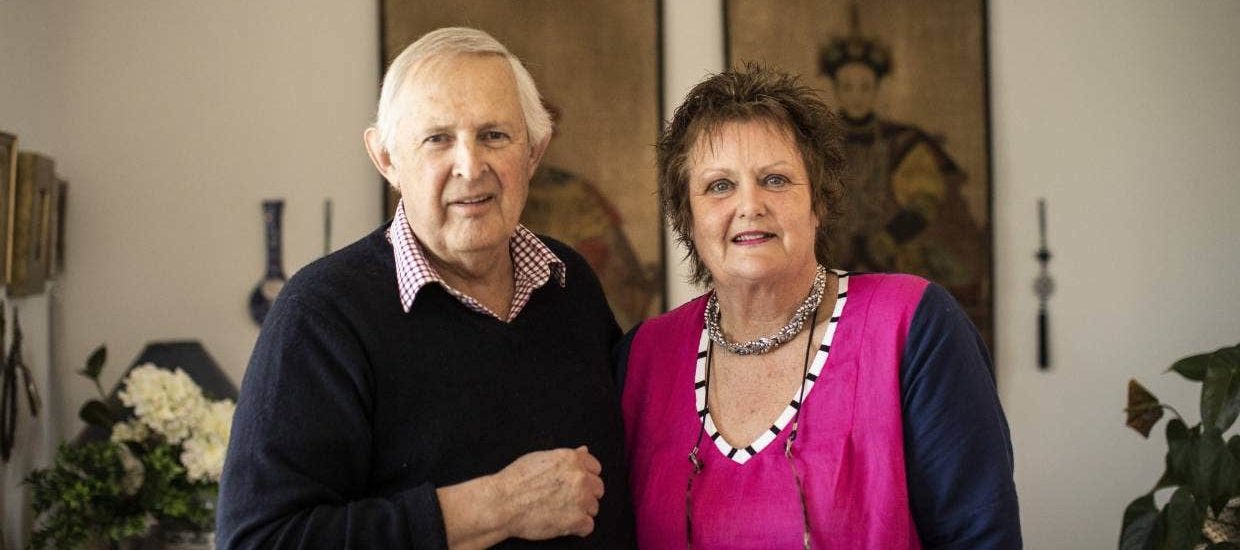 "Hospice is so much more than what the name suggests." – Chris Molineaux
Patient Story
Chris is sitting in his room at the Hospice specialised palliative care unit during his first visit as a patient to Hospice, giving his wife and primary caregiver, Gay, a much-needed break from the daily routine. "I once thought this was just a place people went to before they died; instead of dying at home or at the hospital, they would come to Hospice and that was it. Now I wouldn't know where to start to describe the role of Hospice as it is so different from my preconceived idea.
"My current view of Hospice is that it is a specialised healthcare facility providing a comprehensive service for those nearing the end of their life, where patients are cared for as their needs require."
Chris would like to think Gay feels greatly relieved to have the support of the Hospice team. They have both seen progress in his condition during their time with Hospice, which has been a huge relief.
Chris explains, "It's very difficult for the patient's partner or family because they are constantly trying their best to help, and quite often nothing happens. They can get extremely frustrated when this happens, so it's good to have support from a place like Hospice where one can talk to the doctors and nurses who are specialised in palliative care and are helpful and responsive." This education and communication as well as the assurance Chris is being well cared for while staying in the unit helps Gay "immensely."
Chris goes on to say Hospice is different from other health care facilities. "There is a definite family atmosphere where nothing seems to be a bother and everybody on the staff is there to help and assist you in any way they can. The skilled staff make your stay as pleasant as possible.
"The more people experience this service," adds Chris, "the more the word will get out about it. My experiences are nothing but positive and I cannot speak highly enough of the way I have been treated here. It is something special to be looked after and nurtured."
Image Credit: Stuff Limited