Comfort cookies from our volunteer bakers
Nicky Reid from GBB (Good B*tches Baking) brought in these chocolate oat cookies and gingernut slice for our patients and their whānau. Her team brings something every week and it spreads a little sweetness, care and love among those who need it.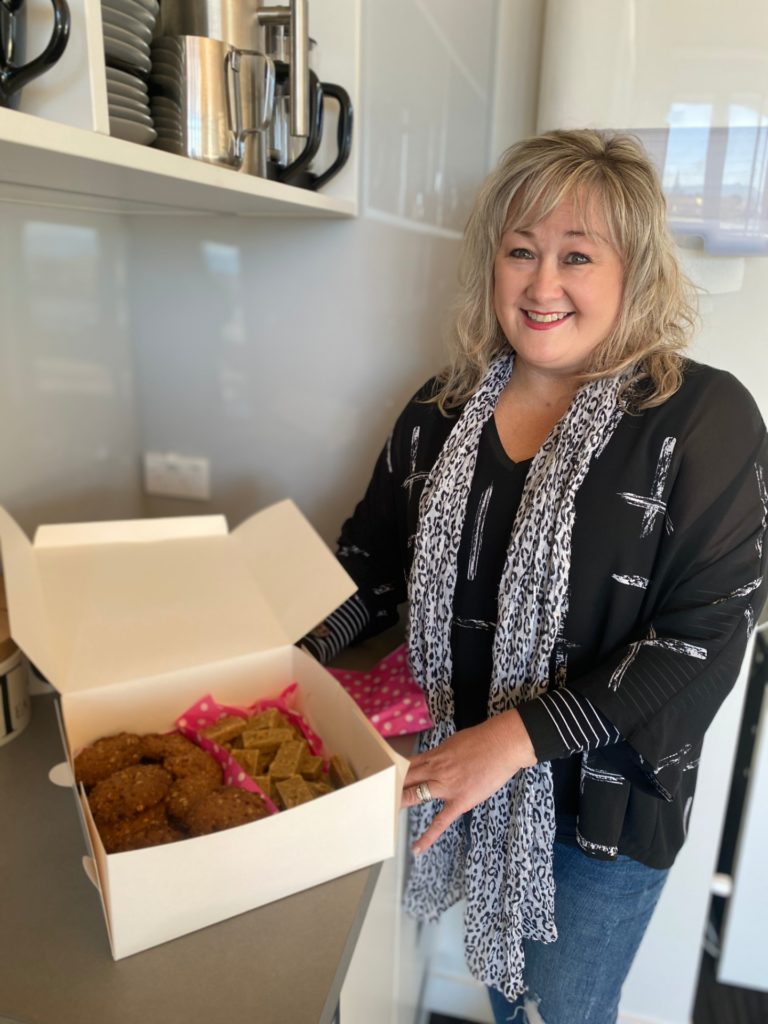 Nicky has shared her recipe for those who may want to try a no-bake slice:
Gingernut slice
Base
1 packet Gingernut biscuits (250g), crushed
80g sweetened condensed milk
80g butter
Icing
50g butter
1 Tbsp golden syrup
¾ cup icing sugar
1 Tbsp ground ginger
Method
Finely crush Gingernuts in a food processor. Melt together condensed milk and butter. Add crushed biscuits and mix well. Press mixture into a lined baking tin (20cm x 20cm). Chill base in the freezer while you make the icing.
Melt butter and golden syrup then mix together. Sift in icing sugar and ginger then whisk together until smooth. Spread icing over the base and chill in the fridge until set (two plus hours). Take out of the fridge 10 minutes before cutting into pieces.