It's Back – Summit Keir Wilkinson Memorial Golf Tournament 2023 
After an amazing result last year raising $48,977.90, this year looks set to be another resounding success!
The Keir Wilkinson Charity Golf Tournament hosted by Summit Real Estate at the Nelson Golf Club, is all set to run again on the 8th of September 2023. With all team entries and hole sponsorships sold out, Nelson Tasman Hospice is again set to be the big winner on the day. 
Keir was a keen golfer and Summit Real Estate Sales & Marketing Consultant before he passed away in 2021. He was supported by Nelson Tasman Hospice towards the end of his life, which led to the formation of the tournament. 
Glyn Delany, Sales & Marketing Consultant at Summit, and organiser of the tournament, says last year was a great success with close to 150 players across 36 teams playing 18 holes before a charity auction. This year will keep the same format with Sealord being the team to beat!  
Nelson Tasman Hospice provide free specialist palliative care for patients and support their families throughout the Nelson Tasman Region, both in the community and at their specialist facilities in Stoke. It is only through the support of the compassionate community, that they can continue vital services to an average of 240 patients each month. With a shortfall of $3.5 million per year needing to be raised from the community, having an event such as the Golf Tournament really goes a long way. 
Donna Ching-Tregidga, Head of Supporter Engagement & Income Development at Nelson Tasman Hospice, was thrilled with the results last year.

"I was so blown away by it, it was a really special event to be involved with. The connection from business and community supporters of someone who had been through hospice was really powerful. We are looking forward to being part of another great day next month."

 

Glyn says that he is proud to keep Keir's legacy going and continue to help the hospice. "We have already had great support for people getting behind the event again this year, from hole sponsorships to donations of prizes for the auction and the teams being sold out within a matter of weeks. Keir was a good mate and a local golfing/business icon and it's awesome being able to remember him with this fun day of golf, all for a good cause." 
To find out more, or for other ways to support, email Glyn at
glyn.delany@summit.co.nz
Main Sponsor – Summit 
Secondary Sponsor – Nelson Pine Industries
Hole Sponsors 
Summit Real Estate 
Frost Family  
J.A Russell Ltd: Radcliffes Electrical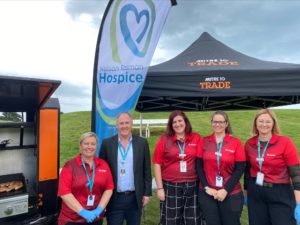 Food and Beverage Sponsors 
Hancocks wine and spirits 
Auction and Prizes 
Murchison Hunting 
Queenstown Golf Club, Jacks Point Golf Club, Arrowtown Golf Club 
Paraparaumu Golf Club, Royal Wellington Golf Club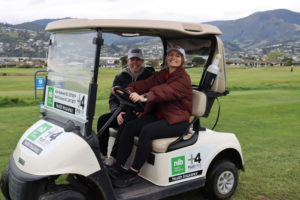 Raffle Items