Shine On Sales Fundraising Success!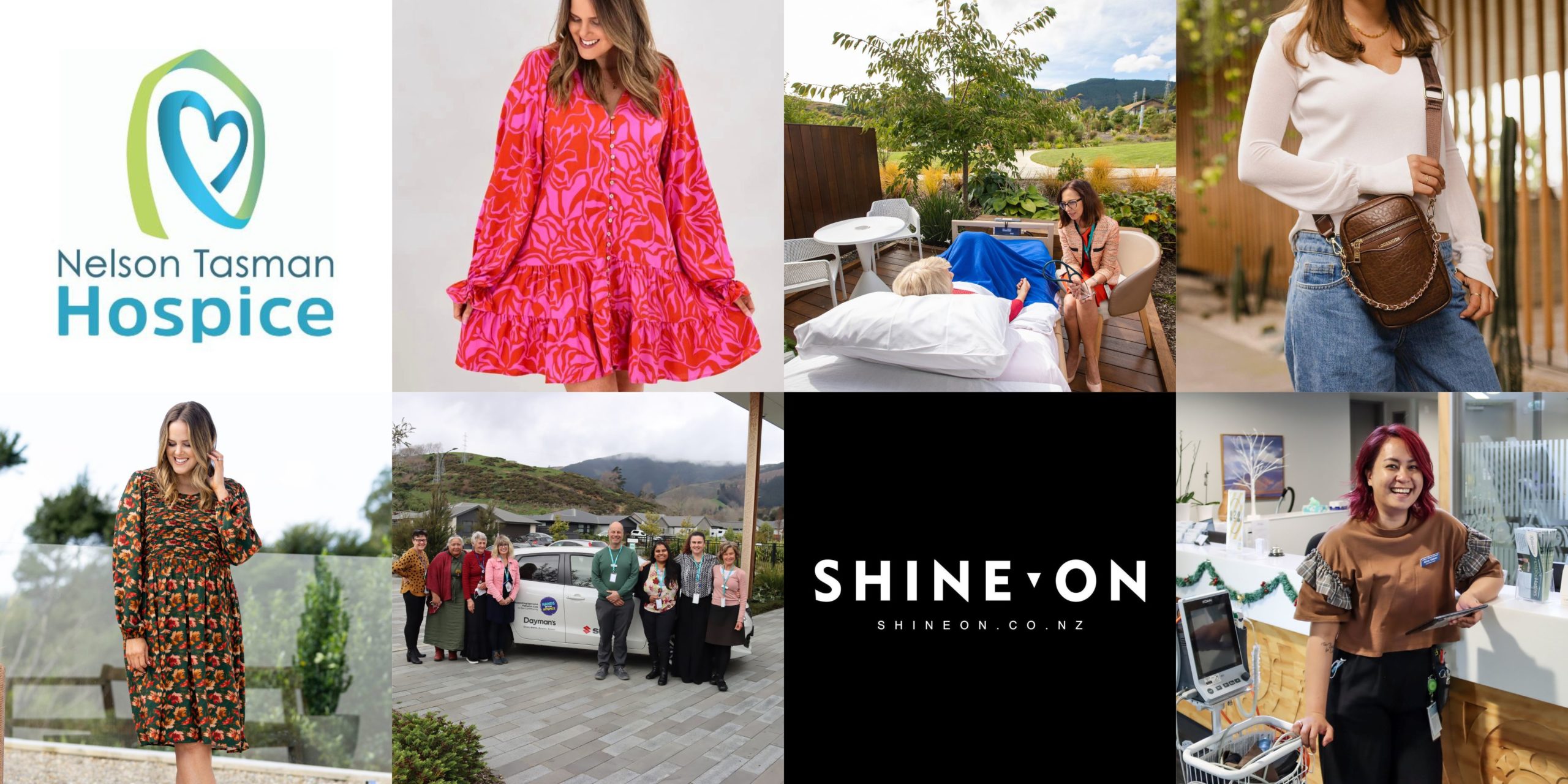 There can be huge benefits to a charity if a business were to include a small donation each time they make a sale.
By donating just 50c of each online & in-store item purchased for June & July 2023, New Zealand women's fashion company Shine On donated an incredible $26,504.54 to Nelson Tasman Hospice.
It's simple: sales fundraising is a form of charitable giving which happens when a business – small or large – raises money for a charity by donating a portion of the sales of a product or service. For example, 10% from the sale of a t-shirt or 10% from monthly invoices.
Shine On Limited is a New Zealand company that sells women's fashion. Their values are encouraging kindness, happiness, confidence, and making a positive difference to others. Their ethos embraces using the power of their community to support deserving charities all over New Zealand. This year they have been focussing on Hospices all over the country.
June & July were the months dedicated to Nelson Tasman Hospice.
Shine On switched from instore only donations earlier in the year, to include online sales. As there is no physical store in the region, this made it easy for Nelson Tasman Hospice supporters to get behind the campaign. The donations increased exponentially.
We made sure to promote the offer on our Nelson Tasman Hospice social media channels. The team knew that high sales for Shine On would be a win-win including meaning a big donation to support our services. Needless to say, we were thrilled at the result.
Cliff Hopkins, Managing Director at Shine On, explains how easy and effective sales-related fundraising can be.
Shine On is an online women's fashion company with 3 stores in Auckland and one in Christchurch. Our purpose is to help our customers look great and build self-confidence through fashion. One of the values that we hold as a team is giving back and we wanted to find a way to support Hospice. We decided that for every item we sell, we could spare 50c – this is something we talk about online and in our stores.

The great thing about it is that customers feel part of our giving back knowing that part of their purchase is going to a good cause. Although we do offer to match donations at checkout, giving a portion of each transaction or a percentage of sales is more effective. It's something that we would encourage business to do to involve their customers in being part of giving back.

We think Hospice does an amazing job and is incredibly needed in the community. Unfortunately, it is not fully funded by the government so really needs our support.  Everyone either has or will be touched by the death of a loved one, and nothing can be more important than knowing they were greatly cared for by the amazing staff at Hospice.
By fundraising for charity through sales and turning the work already done into good, a company of any size can ensure they are making a difference.
Sales fundraising will strengthen customer engagement and increase business loyalty. If you would like to have a chat about how your organisation could use sales fundraising to support hospice contact Donna Ching-Tregidga, Head of Supporter Engagement and Income Development. We'd love to hear from you!