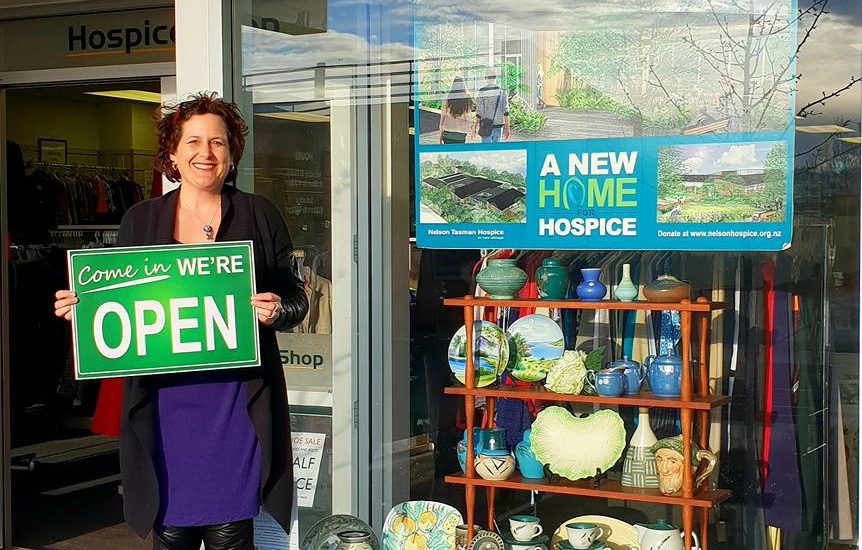 Hospice shops develop own FB page
Richmond Hospice Shop's new manager is working on a few changes to make the shopping experience easier for customers.
Anete Smith has started at the Queen Street, Richmond site and is working on departmentalising and colour-blocking items for sale.
"Basically, we're making it easier for customers. Because we're selling lots of different things it can be overwhelming. We don't want it to look cluttered."
Anete has a background in visual merchandising and has worked for hospice shops in Auckland's North Shore as well as in Bristol, England, where she is from.
Her new role coincides with the introduction of a special "Hospice Shops – Nelson Tasman" page on Facebook. Anete says the new Facebook page – which is linked to but separate from the hospice's main page – will be useful for communicating with customers, to let them know about sales, other shop news and to notify followers of any TradeMe listings hospice runs.
"I think it's a brilliant initiative," Anete says. "We can pander to their shopping needs."
Anete says she enjoys working in second-hand retail for hospice because it is such a worthwhile charity.