Hands Up For Hospice
Hospice is a free service for the people of Nelson Tasman, but it comes at a cost. Play your part in helping raise much-needed funds for Nelson Tasman Hospice every May-June.
Hands Up For Hospice encourages the Nelson Tasman community to organise their own fundraising events, big or small, or to make a donation to support essential palliative care services in our community.
Hands up For Hospice fundraised in 2022
A supporter has donated 500!
The Starr Family has donated $4,801!
Richmond Lions Club has donated $1000
The Breeze Quiz night raised $3331!
Tasman Bay Food Group has donated $450!
A supporter has donated $20!
The Mid-Winter Splash raised $1,957!
MediaWorks sausage sizzle raised $320!
$16,867 was raised by Sioux Line Dancers!
A corporate supporter has donated $10,000!
A supporter has donated $100!
A supporter has donated $20!
A supporter has donated $1000!
A supporter has donated $3000!
A supporter has donated $100!
A supporter has donated $100!
A supporter has donated $50!
A supporter has donated $200.00!
A supporter has donated $2688!
A supporter has donated $125!
A supporter has donated $100!
A supporter has donated $100!
A supporter has donated $250!
$1,000 was raised at Richmond Mall's fundraising tables!
A supporter has donated $100!
A supporter has donated $50!
A supporter has donated $50!
The Starr's to Basecamp
Simon Starr and his family are much-loved supporters of Nelson Tasman Hospice. Since losing wife and mother Alison to breast cancer, the family have thrown efforts into living and giving back to Hospice. Simon and their son Dean made an epic journey trekking to Everest Base Camp in the Himalayas, fundraising for Hospice along the way.
Simon and Dean are planning another adventure this year, to Mont Blanc. Click here to read more about it.
Rosie's Garden Open Day
In memory of Rosie Gardiners dear friend and neighbour, Gill Eyles, Rosie opened her garden for a weekend of 'Wander & Picnic' 30-31st October 2021.
Rosie Gardiner and her friends hosted a wonderful event in her garden which included a stall with baked goods and tea for sale, and a pop-up shop with various handcrafted and second-hand items. Together, they raised $1,570 for Nelson Tasman Hospice.
Anna's Laughing at Cancer Cabaret
Hosted by Rachel Yerbury-Wilson, Laughing at Cancer Cabaret has been a reoccurring event supporting Nelson Tasman Hospice, in memory of their dear friend Cormac.
In August 2021, another event was held in support of their friend, Anna, who had been diagnosed with life-limiting cancer. A bunch of talented locals banded together to organise and perform in a cabaret evening of singing, dancing, juggling, magic, comedy and music.
The event raised a fantastic $2,860 to be shared between Anna and Nelson Tasman Hospice.
Hankies for Hospice
In October 2021, Tash Mehrtens from Haven Reality held her second 'Hankies for Hospice' tissue drive. This drive for tissues stemmed from Tash attending an emotional appointment at Hospice with a friend. She found herself using a toilet roll to wipe her tears and knew something needed to be done.
Around 1,500 boxes of tissues were donated by businesses, schools and individuals in the local community. This collection will supply tissues to staff, patients, families and friends at Hospice for another two years.
Henry Ford's Birthday Celebration
Ford Club Nelson hosted their biennial Henry Ford Birthday celebration on July 25th and, despite a very rainy day, raised $1,000 for Nelson Tasman Hospice.
The gathering of Ford vehicles and enthusiasts took place at Tahunanui Beach Holiday Park. This event had a display of the region's finest Ford's, an award ceremony, lucky ticket prizes, and the cutting of a 'ceremonial birthday cake'.
Red Knights Ride
Red Knights Motorcycle Club Chapter 6, hosted a fantastic charity ride through Nelson Lakes in November 2021.
The Red Knights are a firefighter's club, of past and present firefighters, with chapters all over the world. The chapter in Nelson raised $1035 for Nelson Tasman Hospice and continues to do amazing things for the community.
Pure Opulence Day Spa Vouchers
Kelly and Jade at Pure Opulence Day Spa are regular supporters of Nelson Tasman Hospice.
Kelly and Jade have included Hospice in many fundraisers such as the business's birthday celebrations, where they donated $500. They have also gifted vouchers to treat our volunteers and staff in their day spa and got on board with Hankies for Hospice by donating a huge stack of tissue boxes!
Grochem's 10 Day's of Care
The team at Grochem are regular supporters of the 'Day of Care' (link to Day of care section on supporters page), donating $10,000 a year to go towards 10 days of specialist palliative care in the Hospice inpatient unit.
Gary said "Many of us have already experienced the valuable care that the hospice services provide our community. The hospice doctors, nurses and support staff go to great lengths to ensure that our needs and the needs of our family are met during those times in life that really matter most."
Did you know?
240
patients per month in Hospice care
540
face-to-face contacts made with our nursing teams per month
405
phone calls to our nursing teams per month
42%
of patients have a non-cancer diagnosis
Patients and their families make an average of
226
*Statistics are based on monthly averages collected from Palcare Report March 2022.
Proudly Supported by...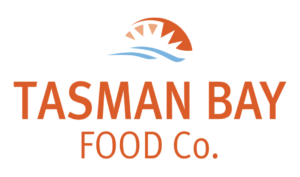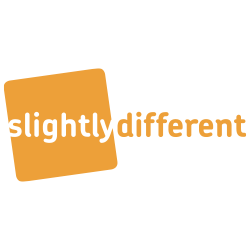 Fundraiser Registration Form