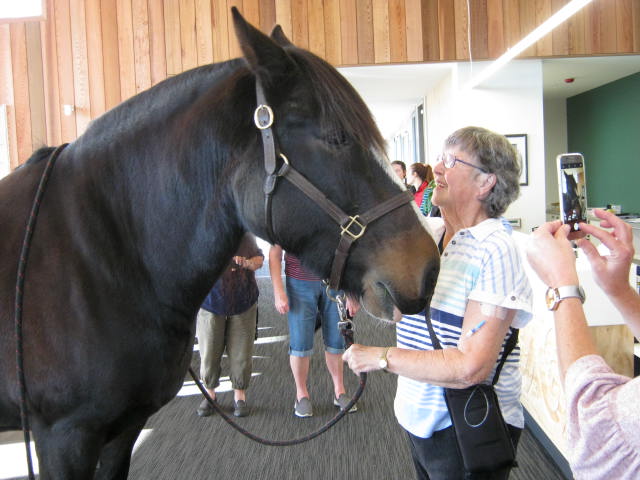 We were delighted to have a visit by Tyson the Clydesdale-cross therapy horse. His handler Sally Curtis has been taking Tyson to rest homes and hospitals – and now hospice – for about a year, taking advantage of the horse's gentle and seemingly knowing nature.
Sally says Tyson seems to know when people are unwell.
Follow Tyson on Facebook at A Day in the Life of Tyson.
The Nelson Mail came along to document the visit with photos, a video and a story by journalists Samantha Gee and Braden Fastier. Check our their story on Stuff here.